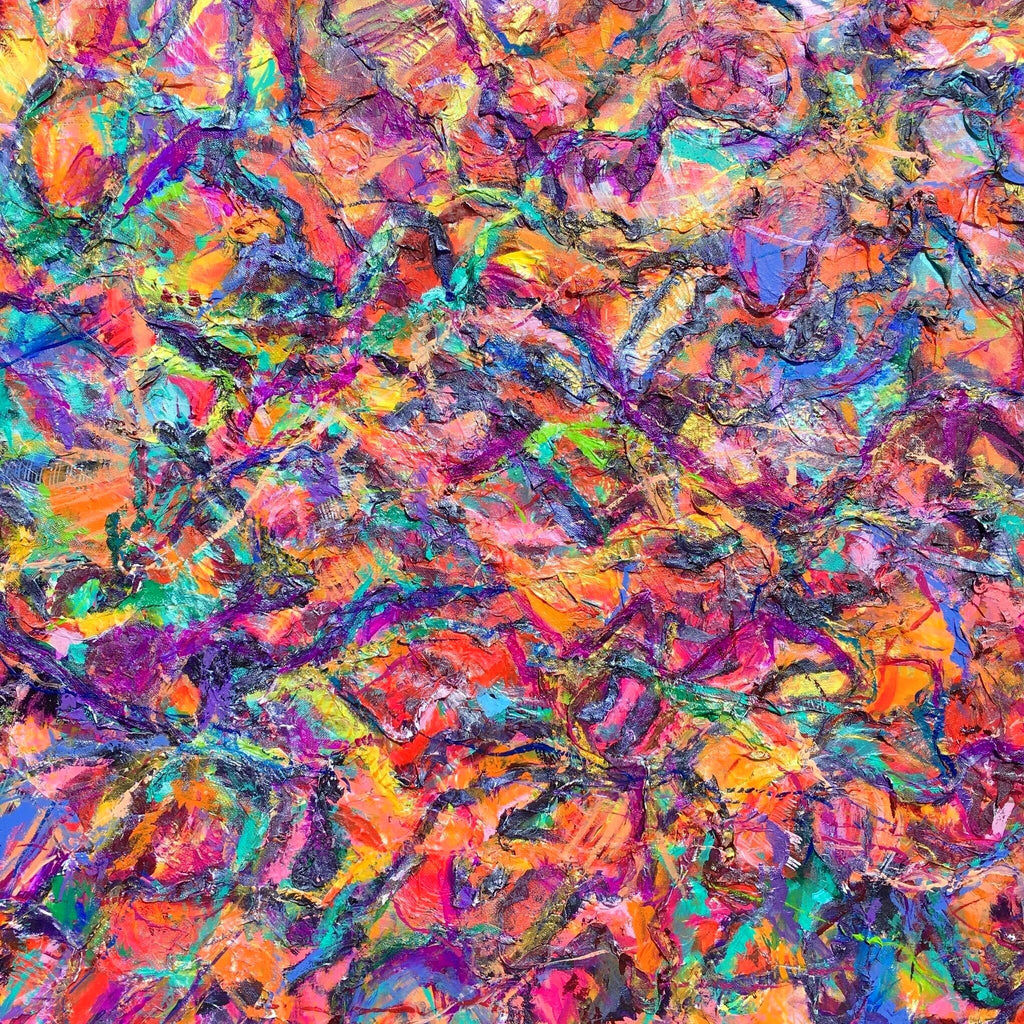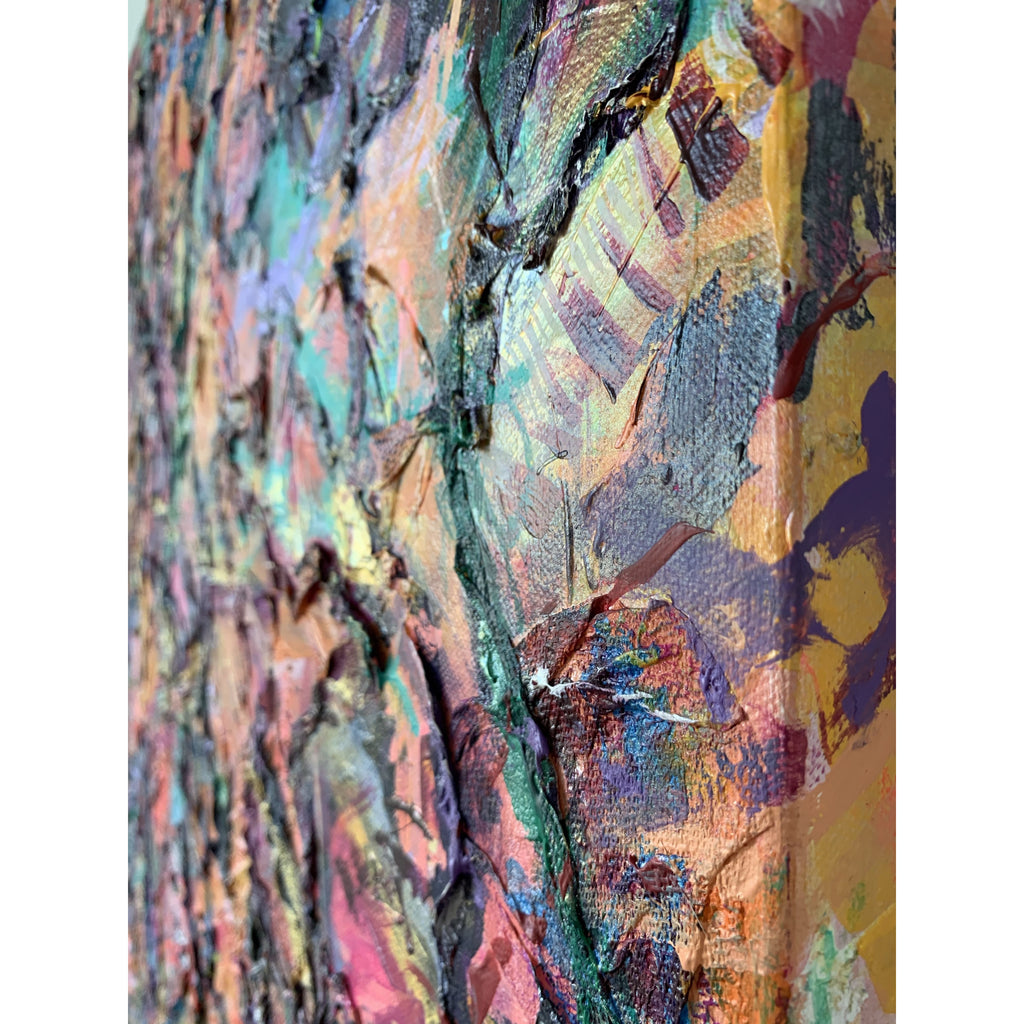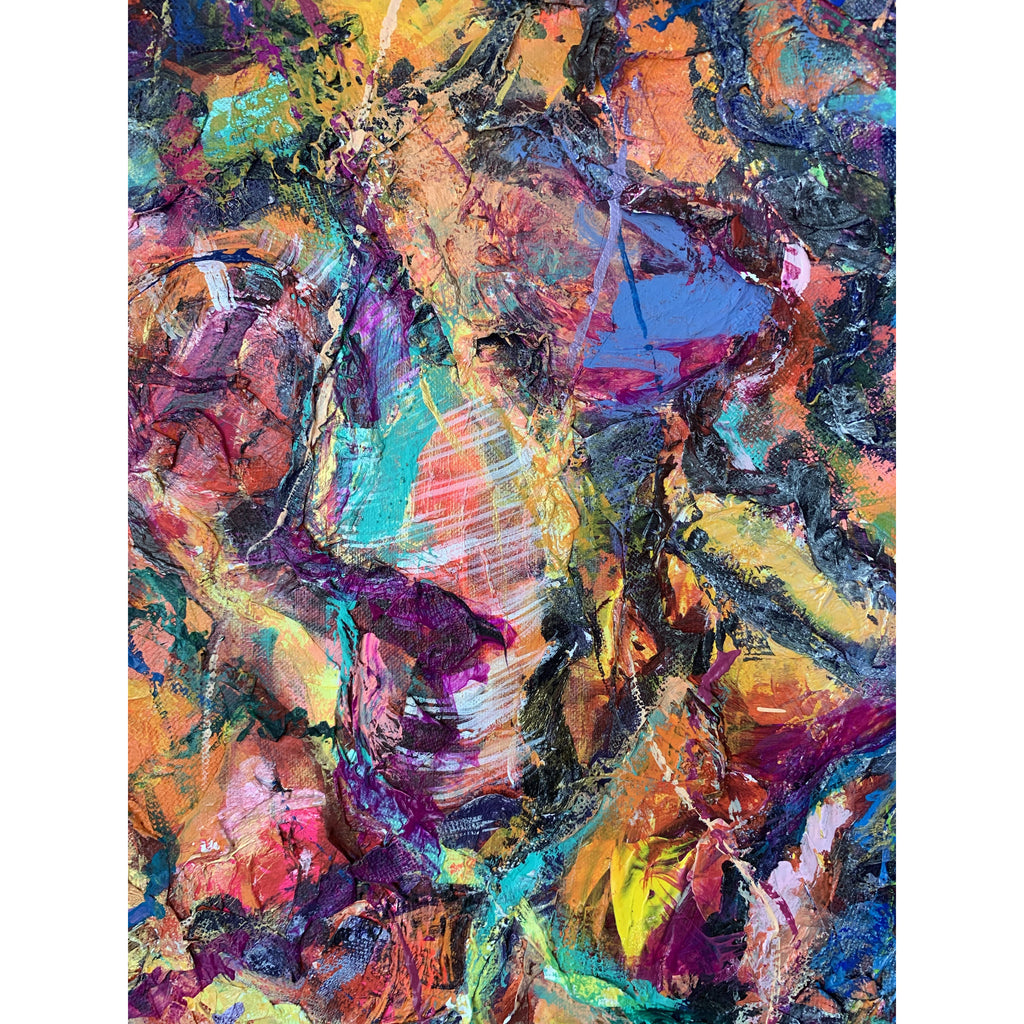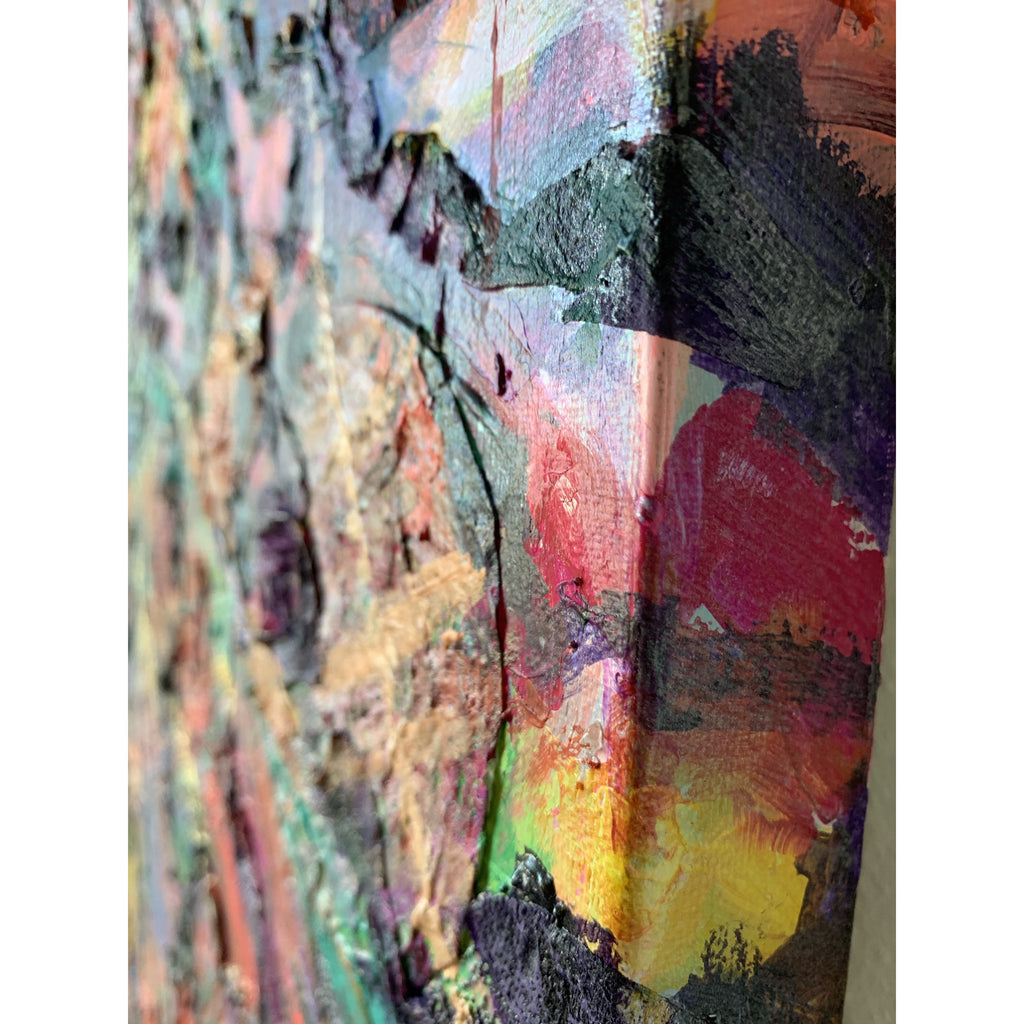 Runinmuck
Runinmuck 
Acrylic and paper on canvas 
40" x 40" x 1.5" 
Runinmuck was the culmination of many great paintings, which are underneath but never felt quite complete in my eyes. It evolved over the course of years, and is made with such love and time invested.  This is one of the paintings I feel most proud of. The colors are warm and vibrant, and change with the movement of natural light from the sun throughout the day, so it always looks and feels different.
The name originates from a campsite in Northern Ohio, which I never stayed at but always drove past, and I wanted to commemorate it somehow. 
I hope this work brings as much joy to you, as it does to me.